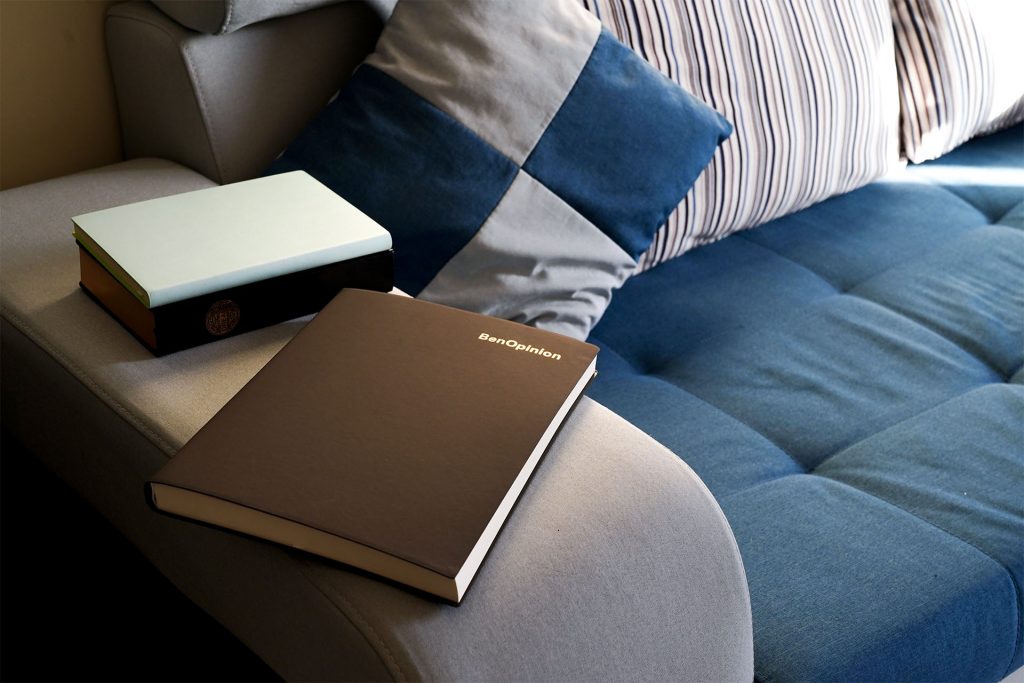 BenOpinion notebook —- A journal can record and show your opinions about life and the world.
Product information: BenOpinion Large Journal x 1
Product size: 8.4×11.4 inches (214×290 mm)
Page size: A4 8.3×11.2 inches (210×285 mm)
Number of pages: 416 pages (208 sheets)
Ruling Type: Plain
Colour: Black
Weight: 2.5Lb (1.15 kg)
This is a large size notebook. It uses an A4 page, 8.3×11.2inches (210x285mm). More content can be recorded and displayed on one page, which is clear at a glance.
This is a journal with a large number of pages. It has 416 pages (208 sheets) of paper, stitched with threads, it is strong and will not fall off, can help you write more content, do not need to divide multiple records.
This is a soft cover note book. It uses soft faux leather cover, the cover is made of P.U. leather, a man-made, animal-free material that looks and feels like genuine leather. It is soft, comfortable and strong.
This is a sketchbook for drawing. It uses high-quality A4 blank paper. It has double the size of A4 paper when opened at 180 degrees. You can draw larger pictures and record more forms of content.
We pay attention to product quality and service. If you have any questions or suggestions, you can contact us by e-mail, we will read your e-mail carefully, reply to you in time, and continuously improve the quality of products and services. Try to overcome any problems and satisfy customers.