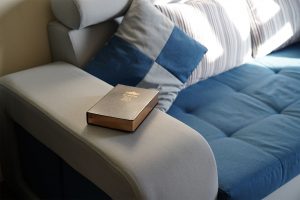 I am a person who loves paper notebooks. I really like collecting and using paper notebooks. I like to use my pen to record the feeling of a better life on paper anytime, anywhere. I like to look through everything I have written. This dreams notebook is one of my favorite notebooks.
There are so many electronic storage devices, but we still choose paper notebooks.
Paper notebooks are more suitable for recording important things that are stored for a long time, and are more suitable for collection and recall.
It is easy to carry around, and you can record them anytime, anywhere, without worrying about no electricity.
It is more helpful for memory, deeper memory when writing, and often look back to help review, remember, and summarize. For electronic documents, we use the search function more, which is not good for memory.
It is more suitable for preservation. If it is used to write diaries and record learning points, that is the best. It will not be accidentally deleted and it is not easy to disclose information.
Looking at paper information is more protective than looking at the information on the monitor.
After a long time or when we are old, open the notebook and look at the things we recorded before, recalling the original scene, what a warm and meaningful thing.
This notebook is more prominent in retro style, more pages, and fine paper.
The black cover is branded with golden text.
416 pages can record more content, which is destined to become a precious notebook worthy of collection.
Blank paper, which can record more forms of information;
Gold trim makes the paper more refined and beautiful;
Thick paper makes your recorded content more secure.
Service:
If you have any questions, please contact us, we will give you a reply and try to satisfy you.